HOME SELLERS
When looking to sell your home, its important to choose the right Realtor® for you. We have a proven record of success and will get your home Sold fast & for top dollar all while taking the stress off of you.
NO HIDDEN FEES
All fees are fully disclosed at the beginning and we value our integrity with all clients. We will be 100% transparent on every fee associated with Selling Your Home so you can feel assured that you know everything up front.
Free Property Appraisals
Cory was a licensed appraiser and is able to provide an in-depth property value range based on real numbers and real appraisal qualifications. You will be able to feel confident that you are getting top dollar for your home.
BROWSE FOR FREE
Browse properties for sale in your neighborhood to see what else is available to compare to your home. Also, if you are staying in state after the sale and need a new home to buy, search all active homes for sale & start looking for your new home.
Get your FREE 15 second Home Value
OUR PROVEN SUCCESS SYSTEM
Unlike other companies, we take the time & we invest in showcasing your home. This ensures that your home is remembered by the buyers and creates a strong impression for them. Flip through our Flyer Brochure, watch our Virtual tour and browse the custom website we make, to see the ways we will showcase your home.
PROFESSIONAL PHOTOS
We have a professional photographer take amazing photos of your home.
FLYER BROCHURE
We create an 11 page custom Flyer Brochure for buyers to take & remember your home.
CUSTOM WEBSITE
We create a custom website showcasing the features of your home along with photos & virtual tour
SOCIAL MEDIA blasting
Your home will be blasted over Facebook & Instagram to pull in more buyers.
CLICK BELOW TO CHECK OUT THE VIRTUAL TOUR
CLICK BELOW TO CHECK OUT THE CUSTOM WEBSITE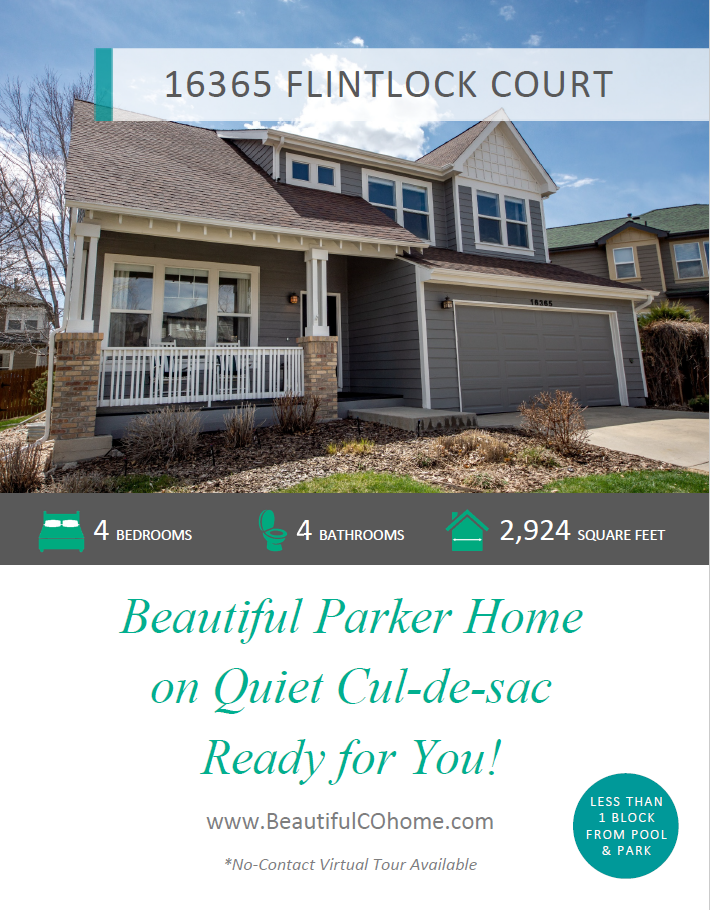 Property Flyer Cover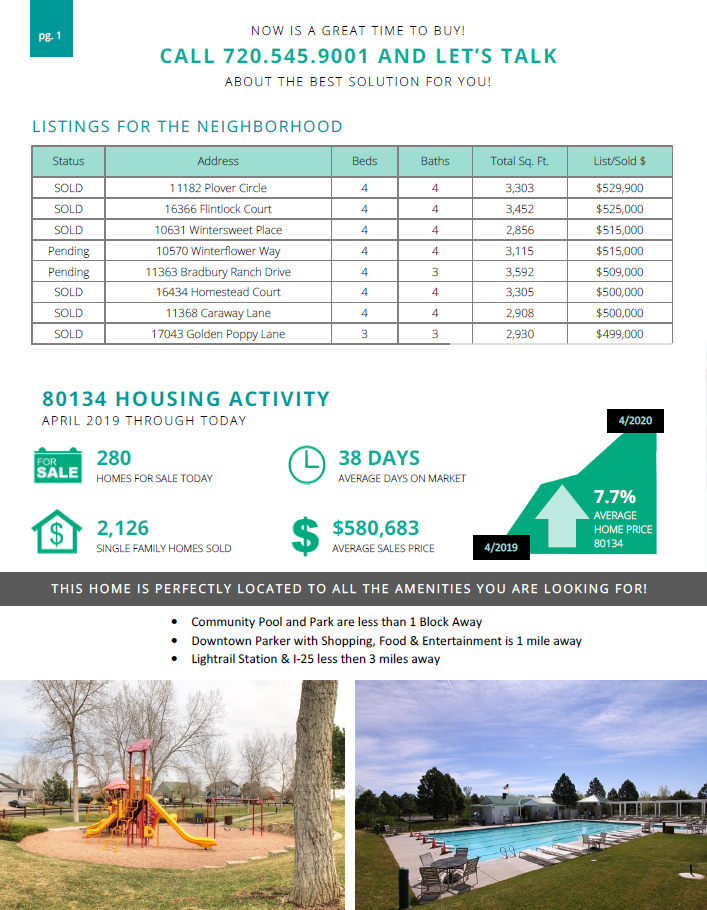 Page 1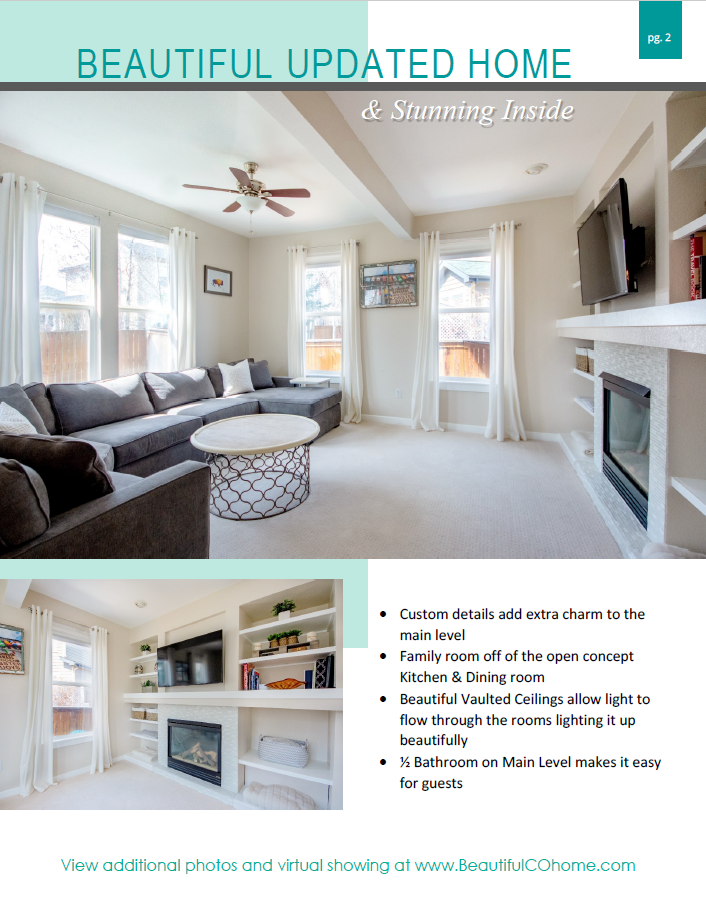 Page 2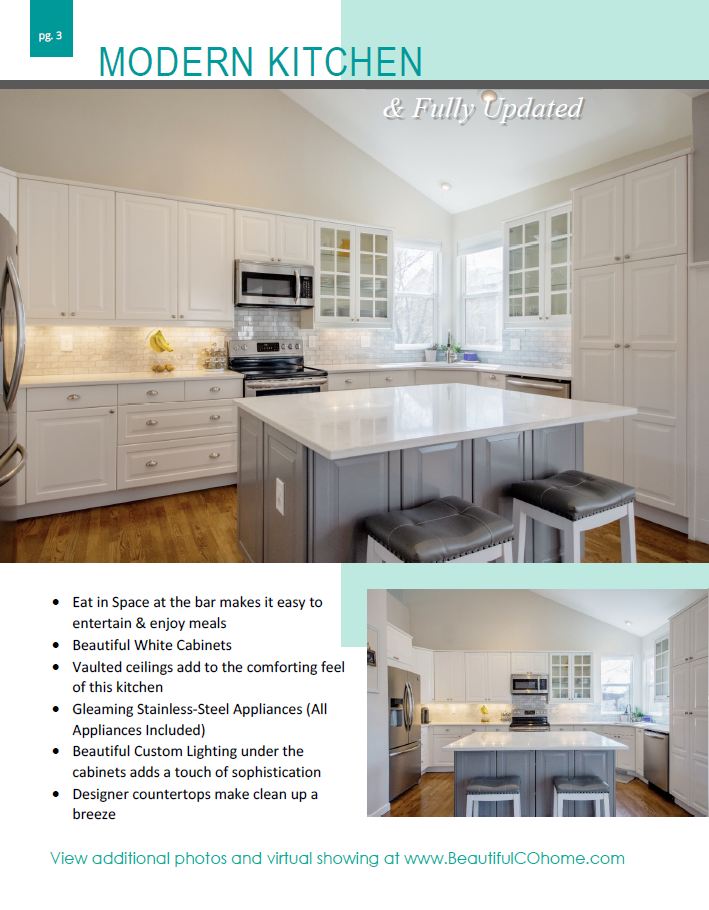 Page 3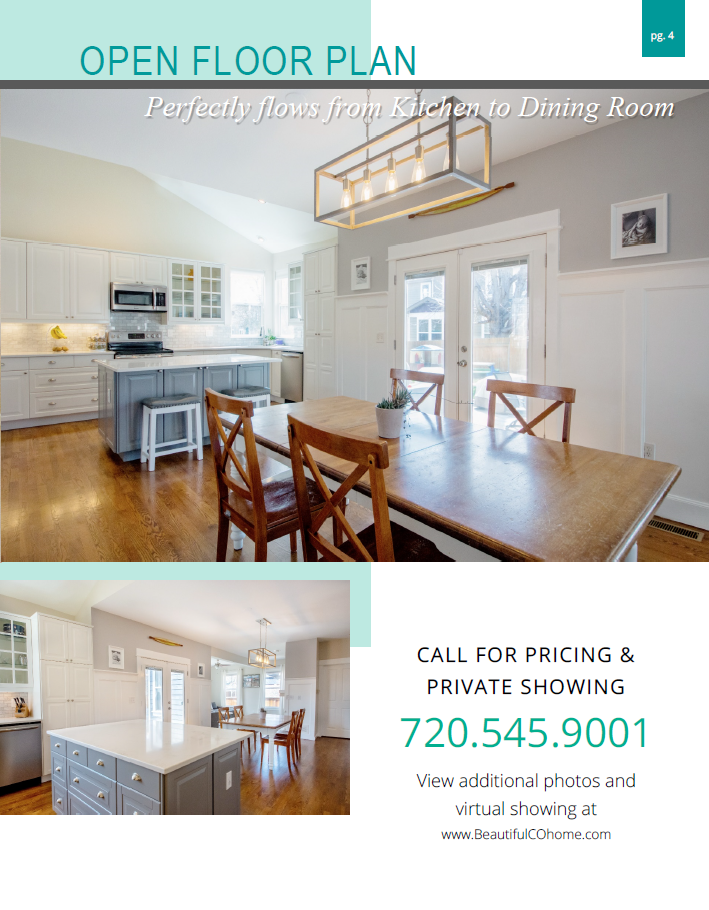 Page 4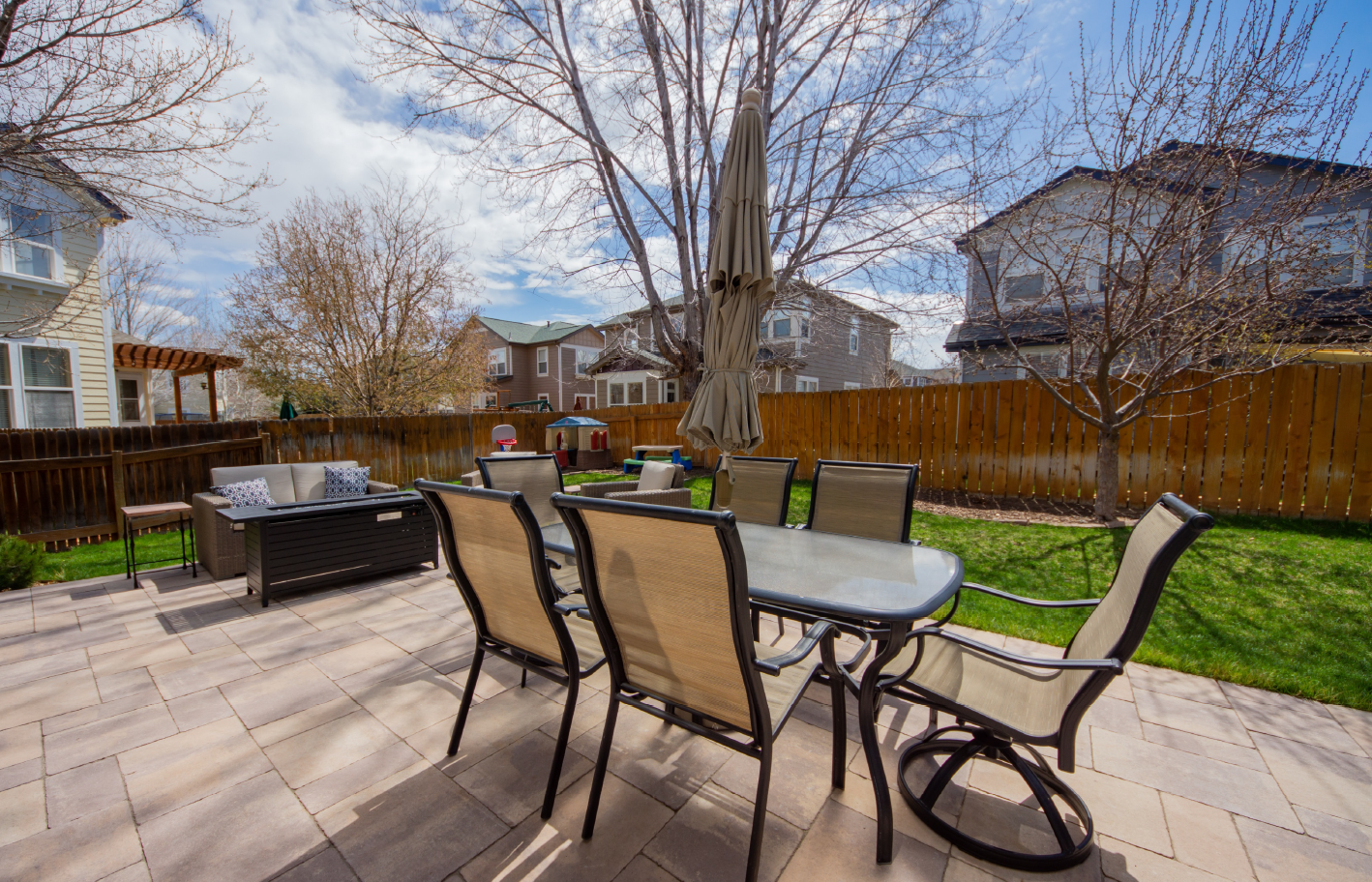 Pages 5 & 6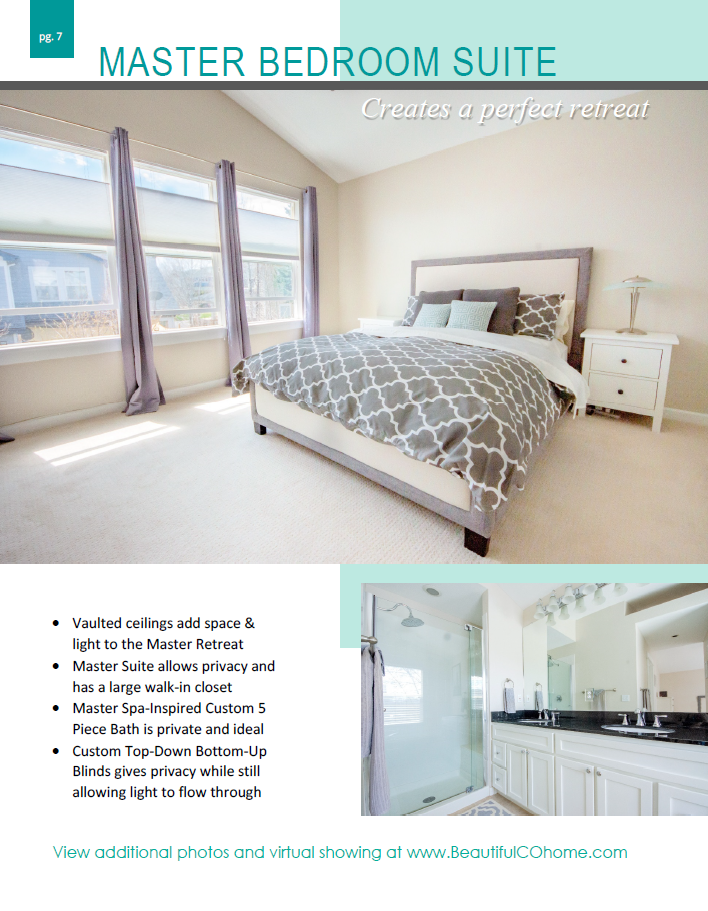 Page 7
Page 8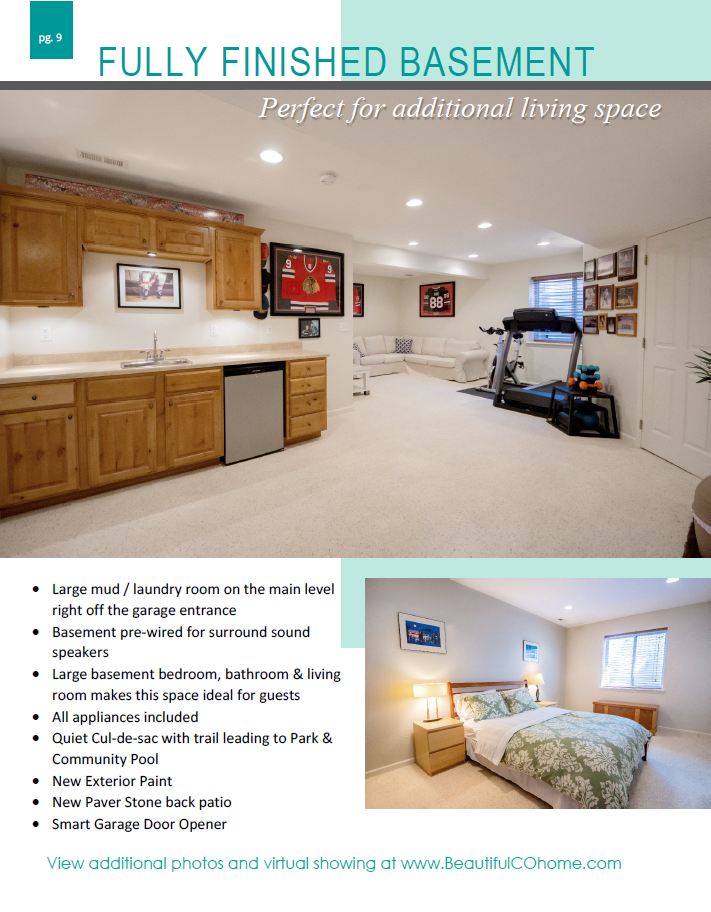 Page 9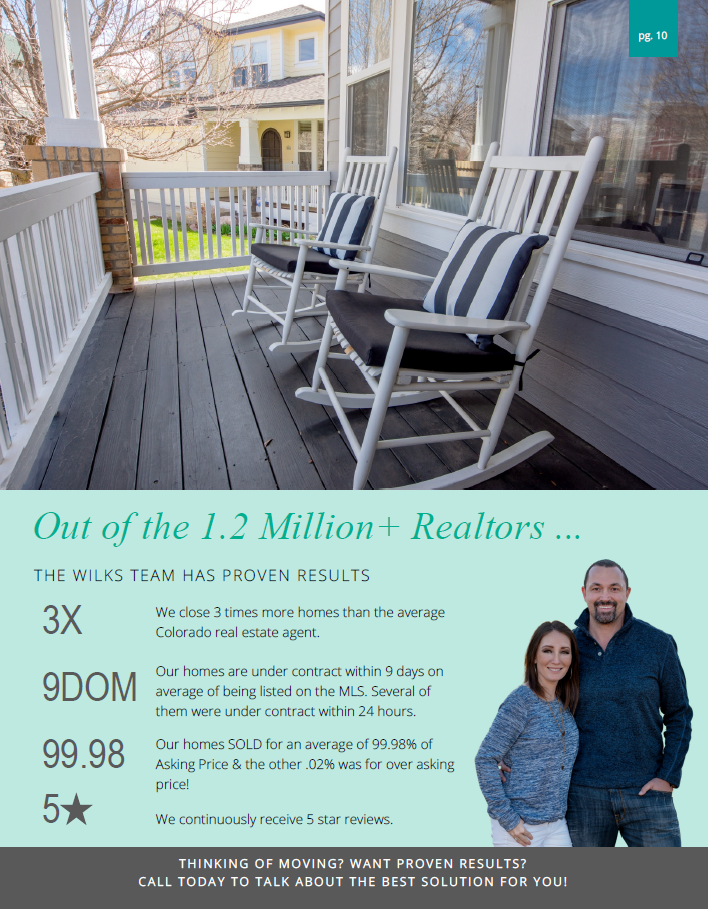 Page 10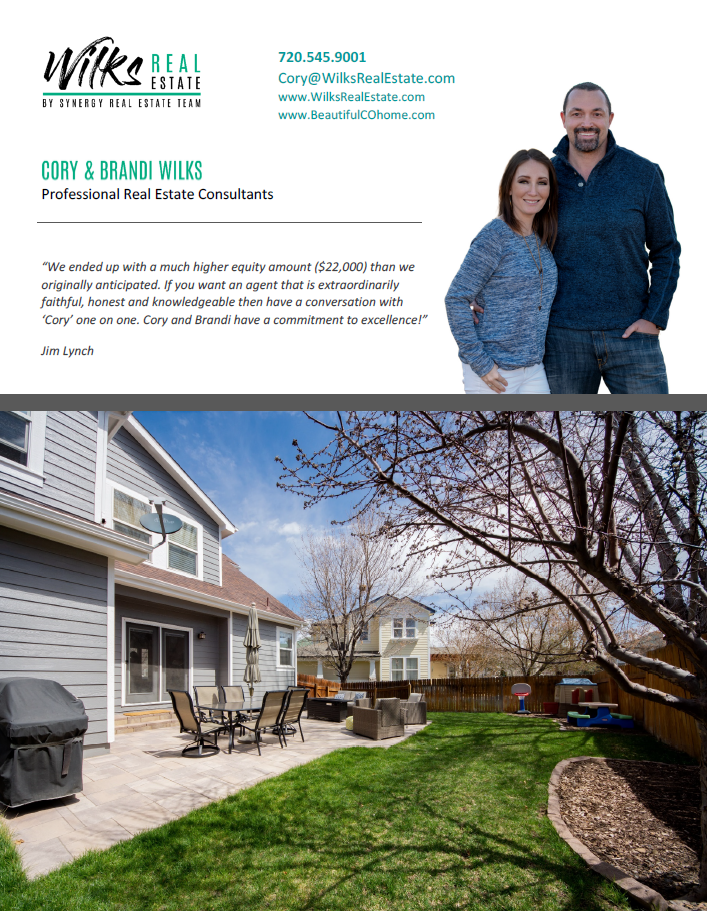 Back Cover
RECENT SOLD HOMES
Here are some of our recent sold homes. We have a record of proven success.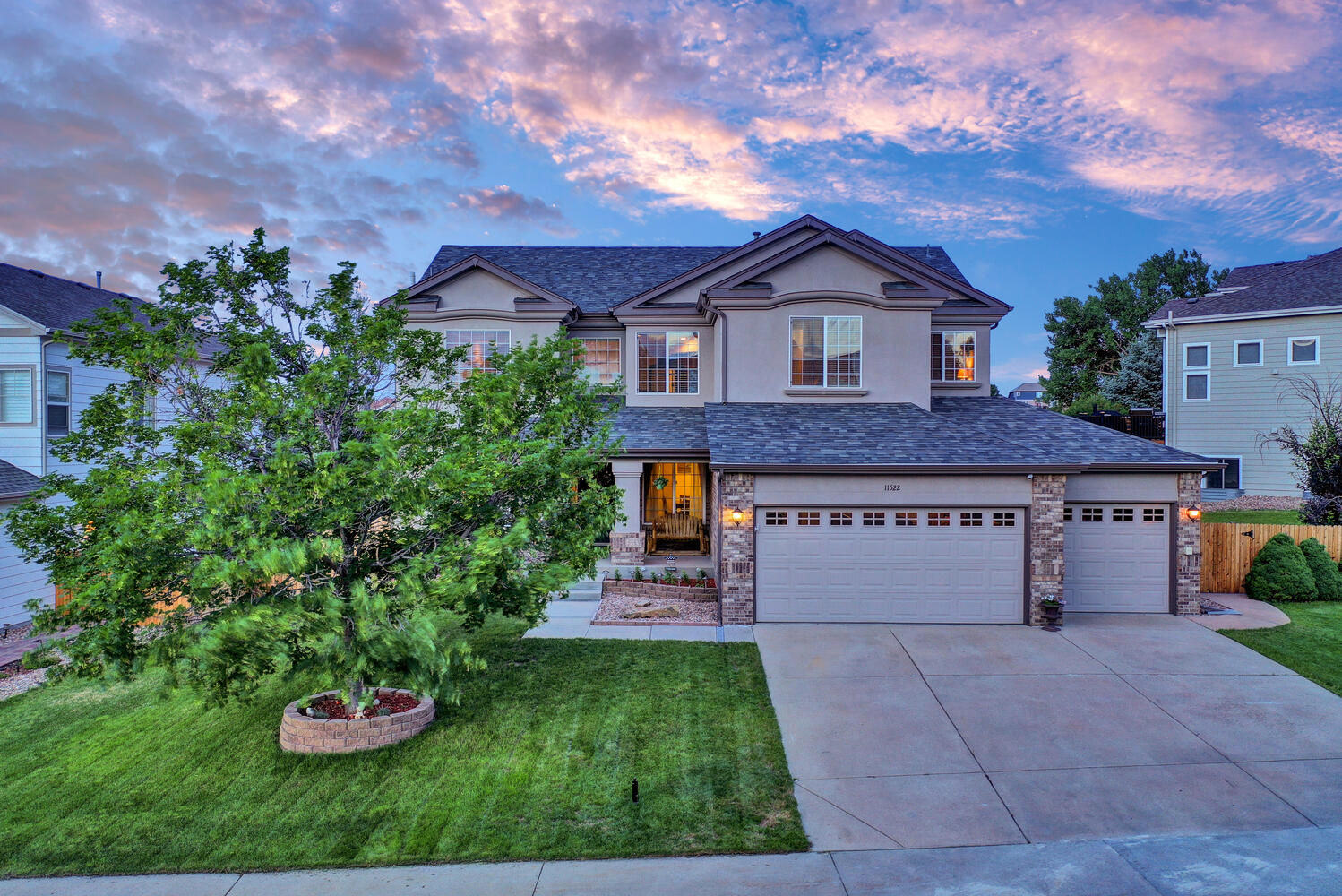 Single Family Home
$675,000
3,866 Sq Ft.  •  3 Beds  •  3 Baths
11522 CANTERBERRY LANE
PARKER, CO 80138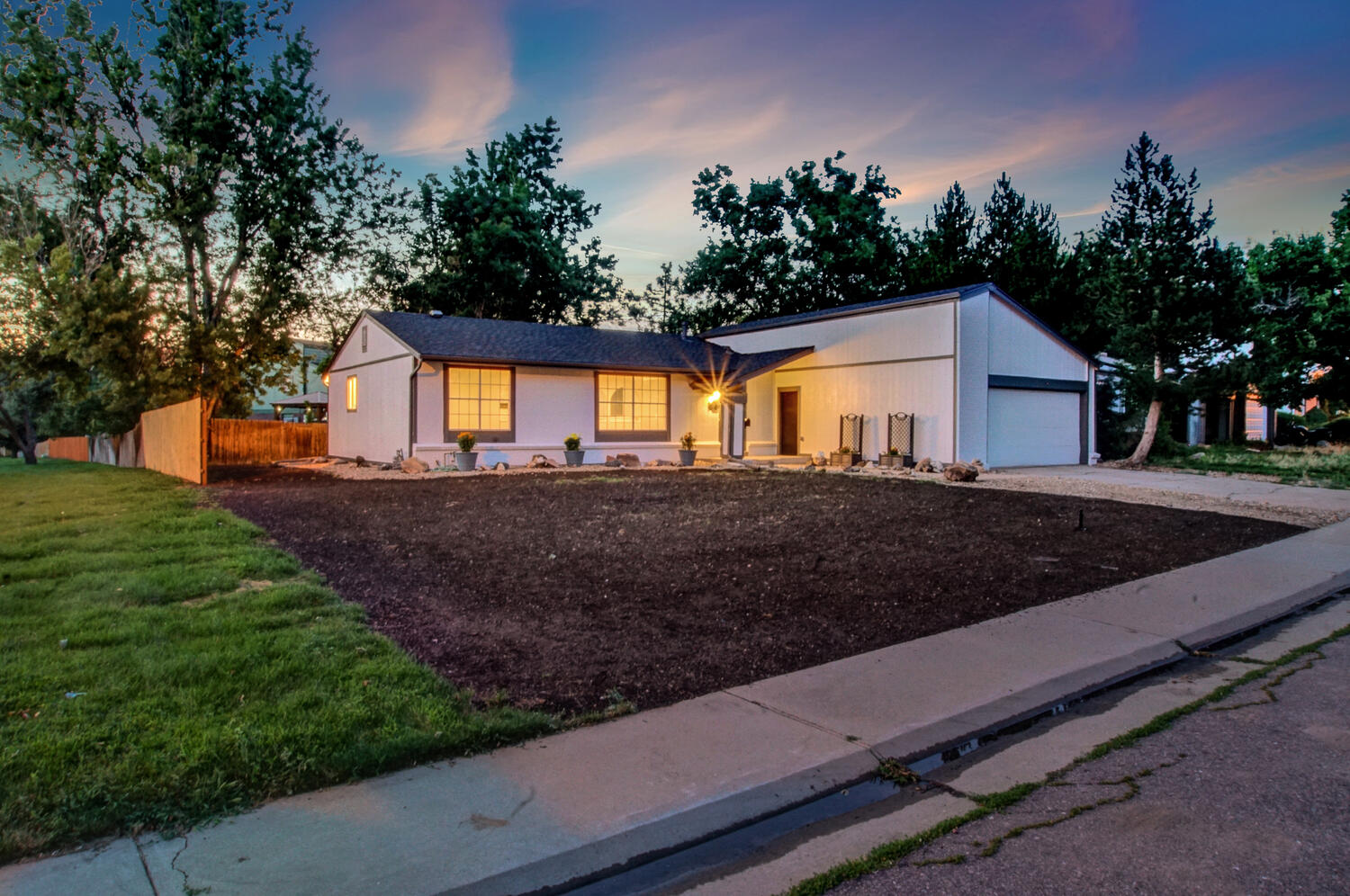 Single Family Home
$380,000
2,114 Sq Ft.  •  5 Beds  •  3 Baths
4635 S JOPLIN WAY
AURORA, CO 80015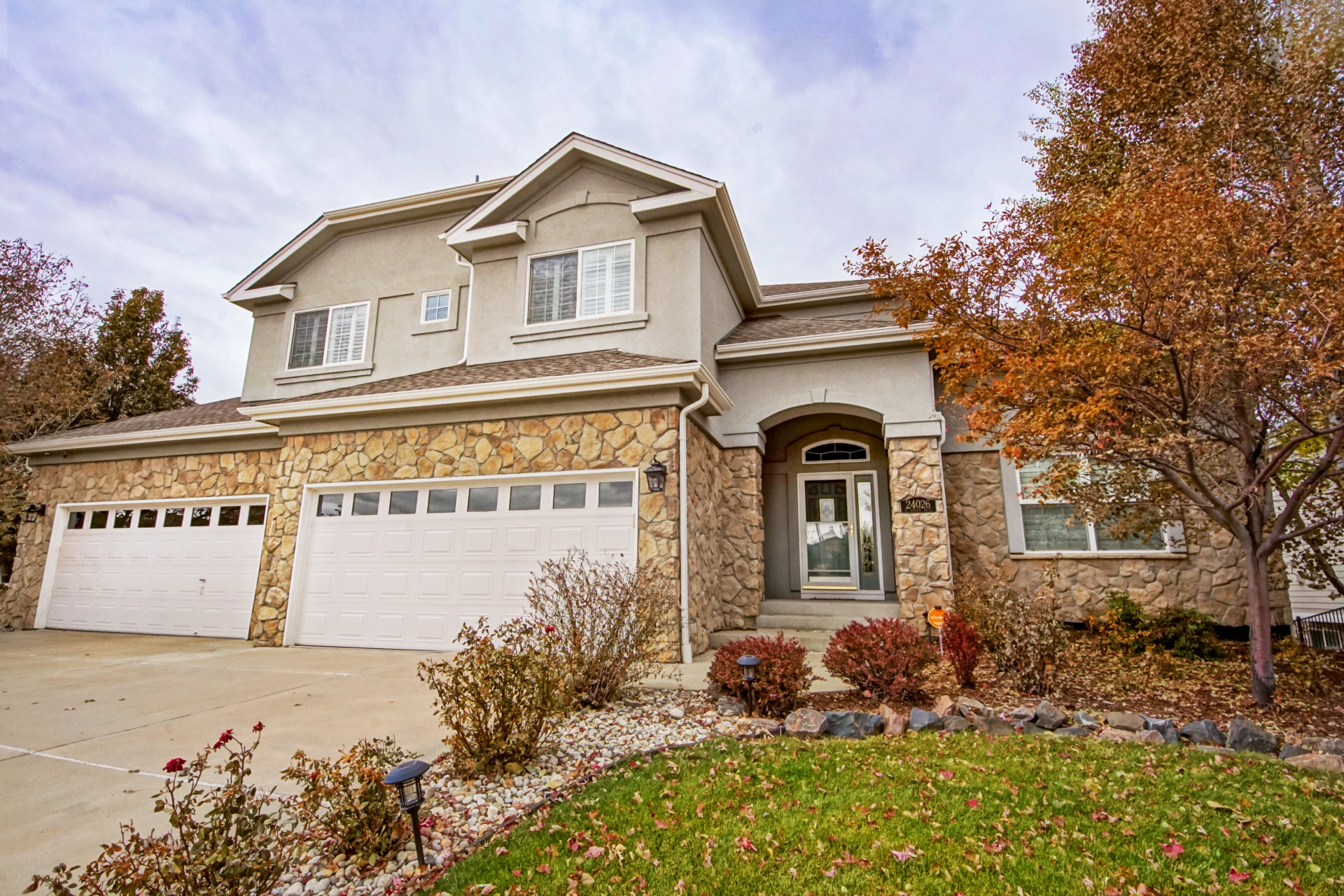 Single Family Home
$680,000
5,713 Sq Ft.  •  4 Beds  •  5 Baths
24026 E JAMISON DRIVE
AURORA, CO 80016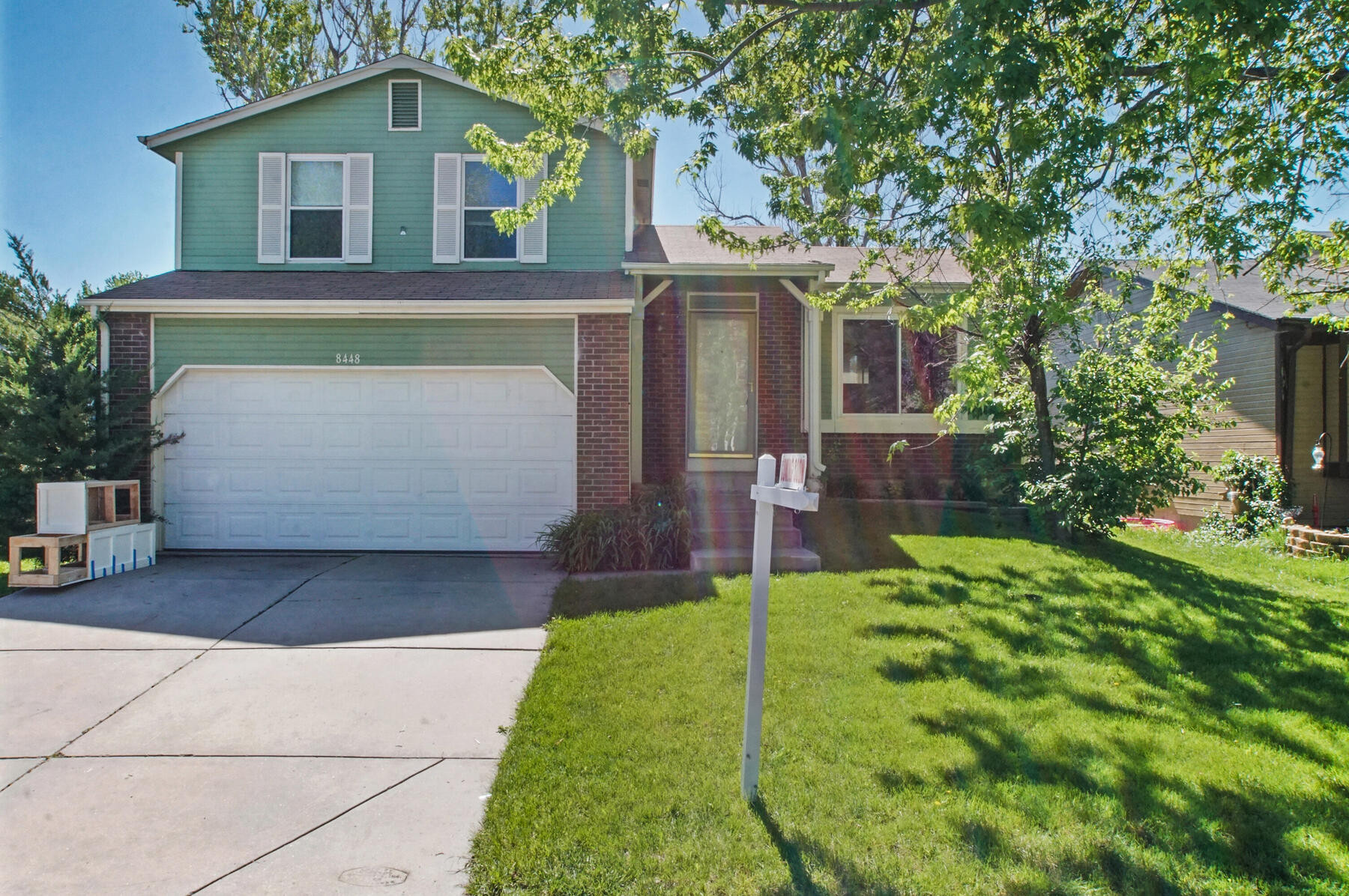 Single Family Home
$433,000
1,192 Sq Ft.  •  3 Beds  •  1 Baths
8448 PRAIRIE CLOVER WAY
PARKER, CO 80134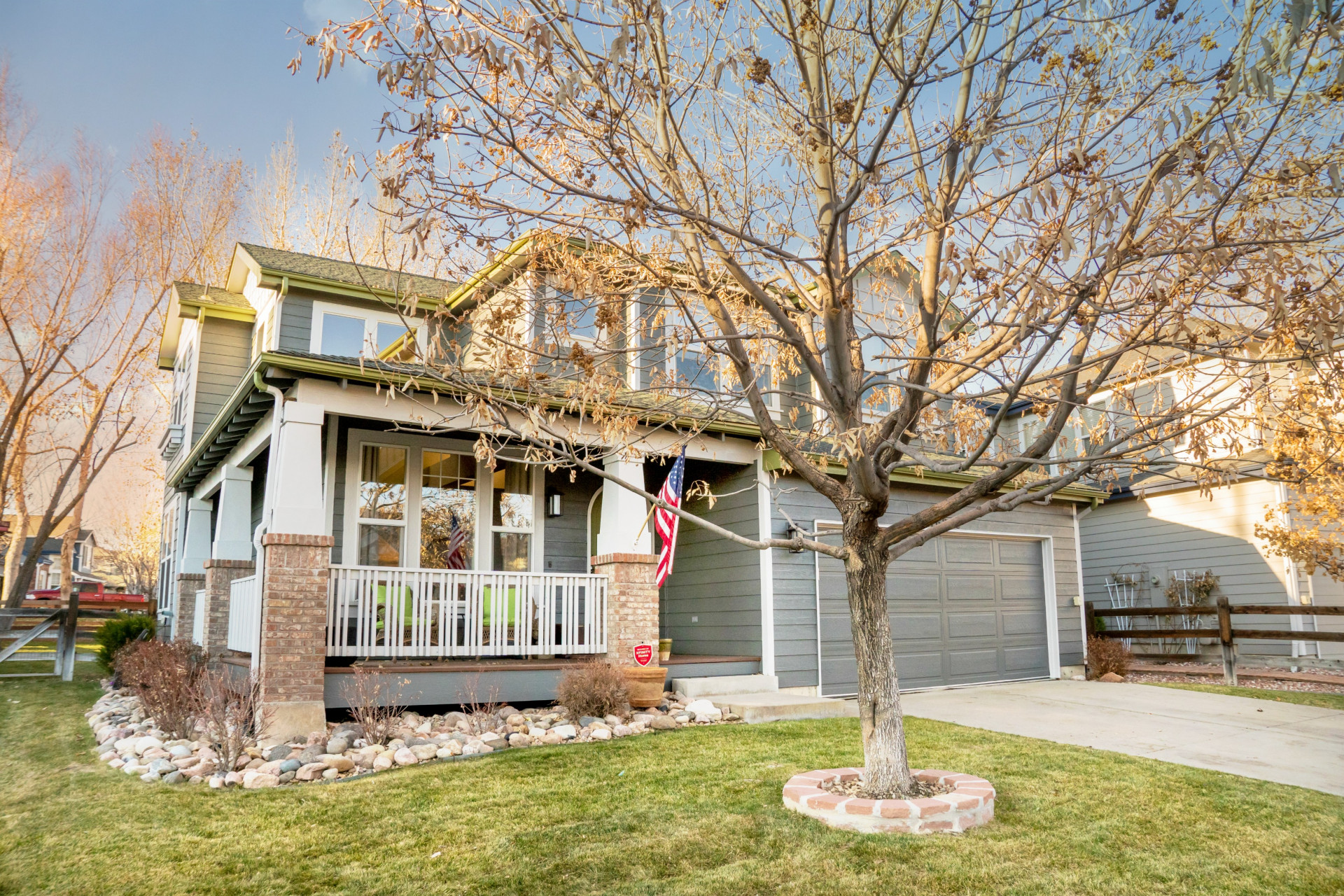 Single Family Home
$525,000
3,452 Sq Ft.  •  4 Beds  •  4 Baths
16366 FLINTLOCK COURT
PARKER, CO 80134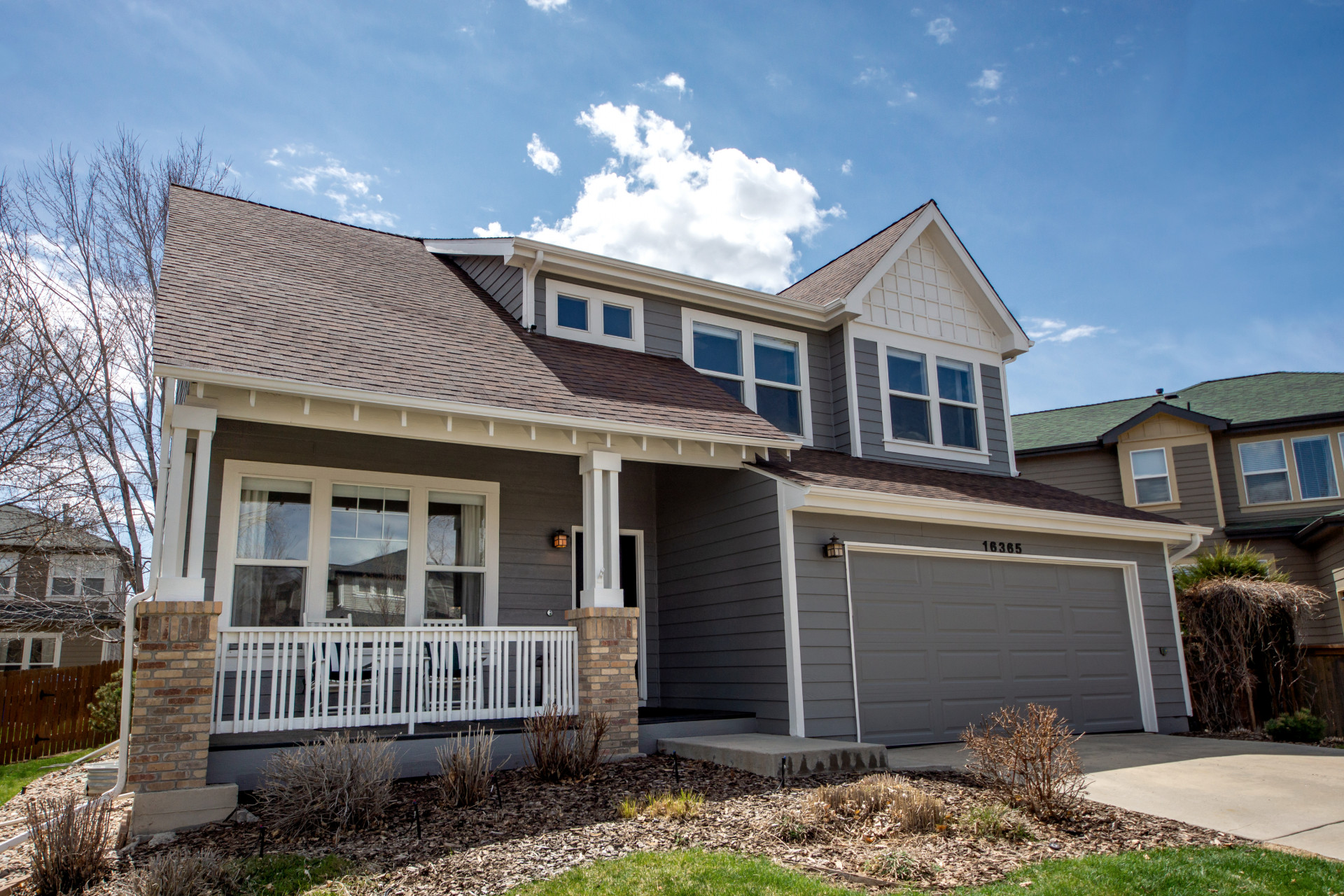 Single Family Home
$510,000
2,924 Sq Ft.  •  4 Beds  •  4 Baths
16365 FLINTLOCK COURT
PARKER, CO 80134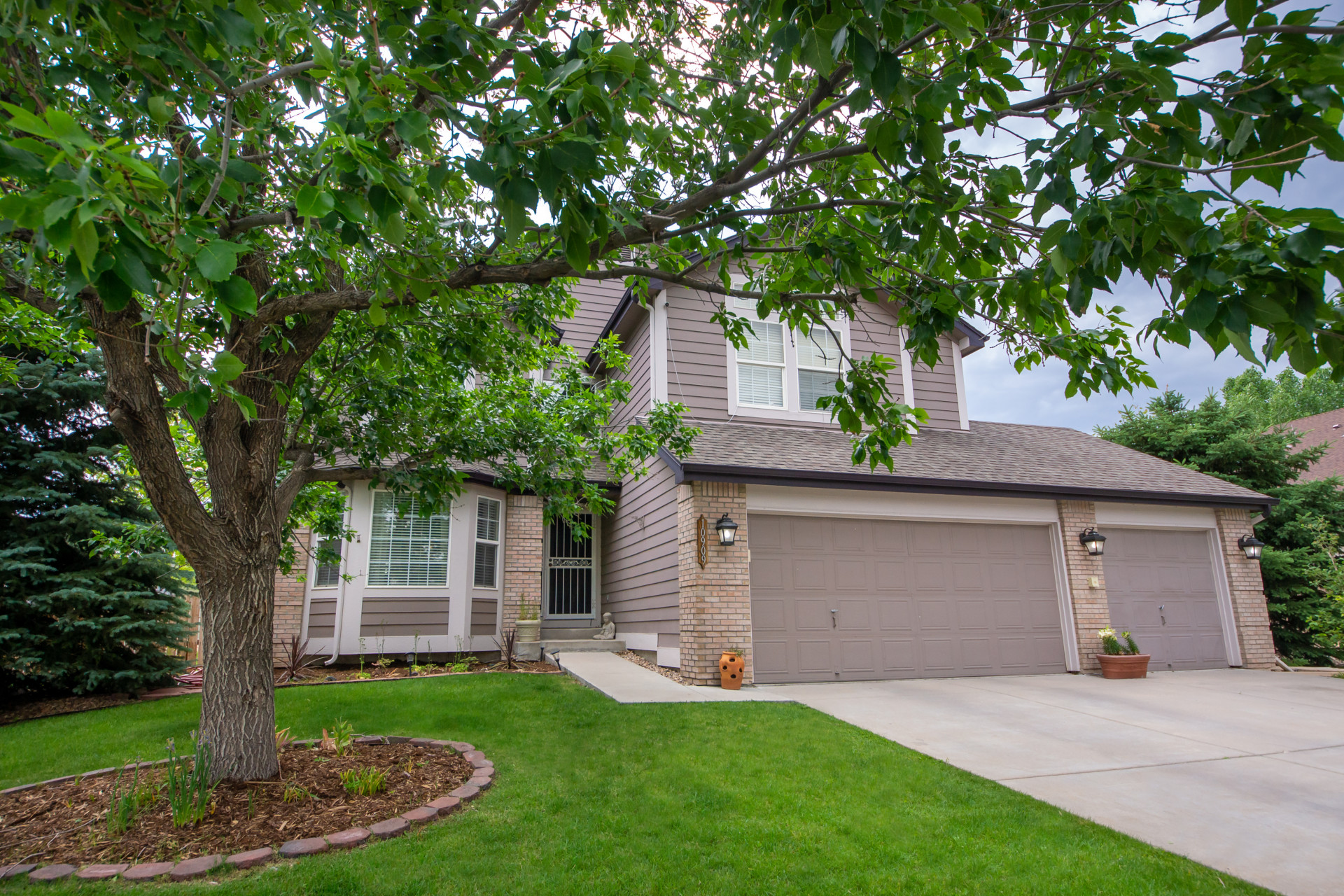 Single Family Home
$497,000
3,551 Sq Ft.  •  5 Beds  •  4 Baths
10909 MARCOTT DRIVE
PARKER, CO 80134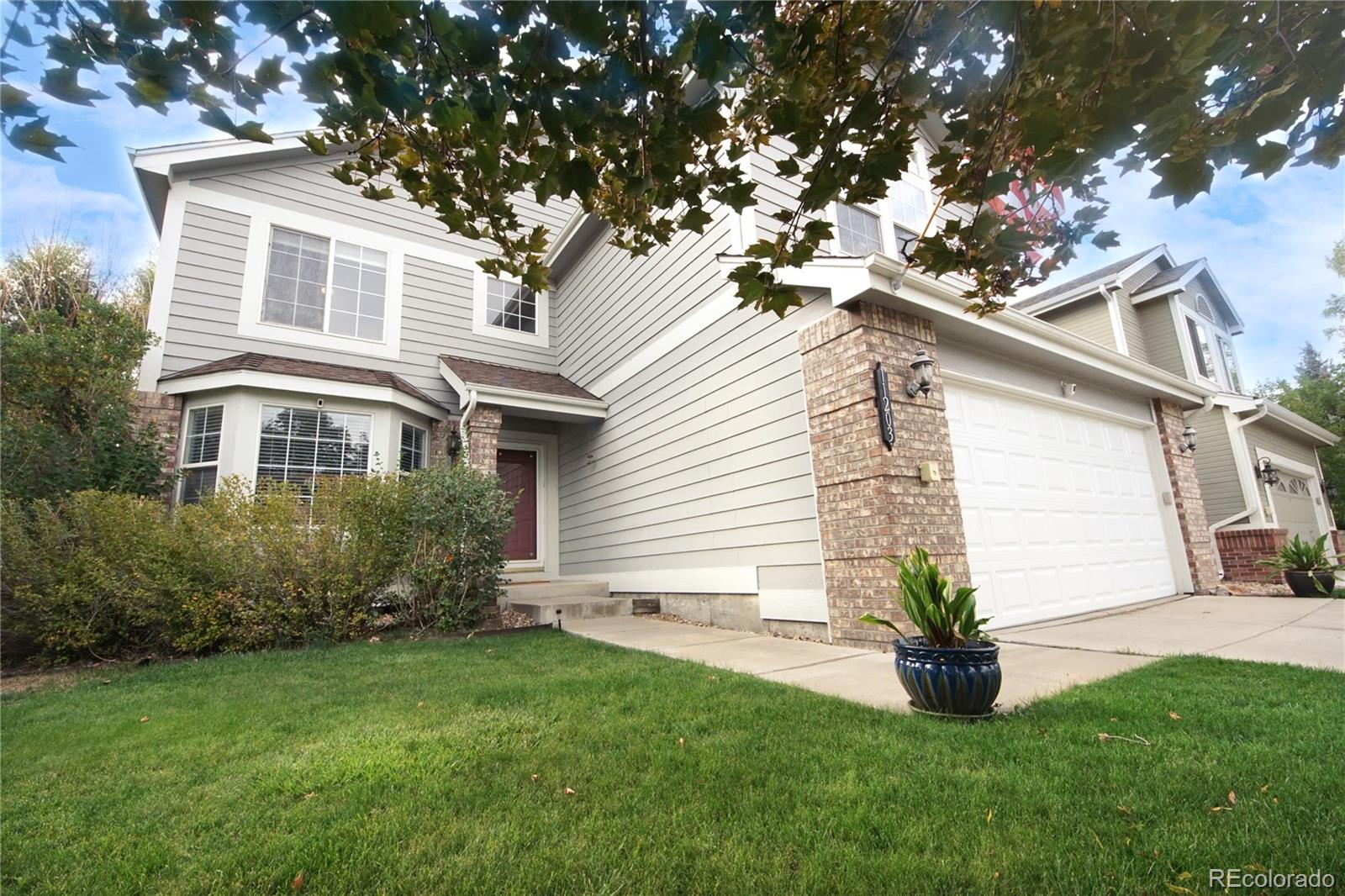 Single Family Home
$480,000
3,240 Sq Ft.  •  4 Beds  •  4 Baths
11203 GILCREST STREET
PARKER, CO 80134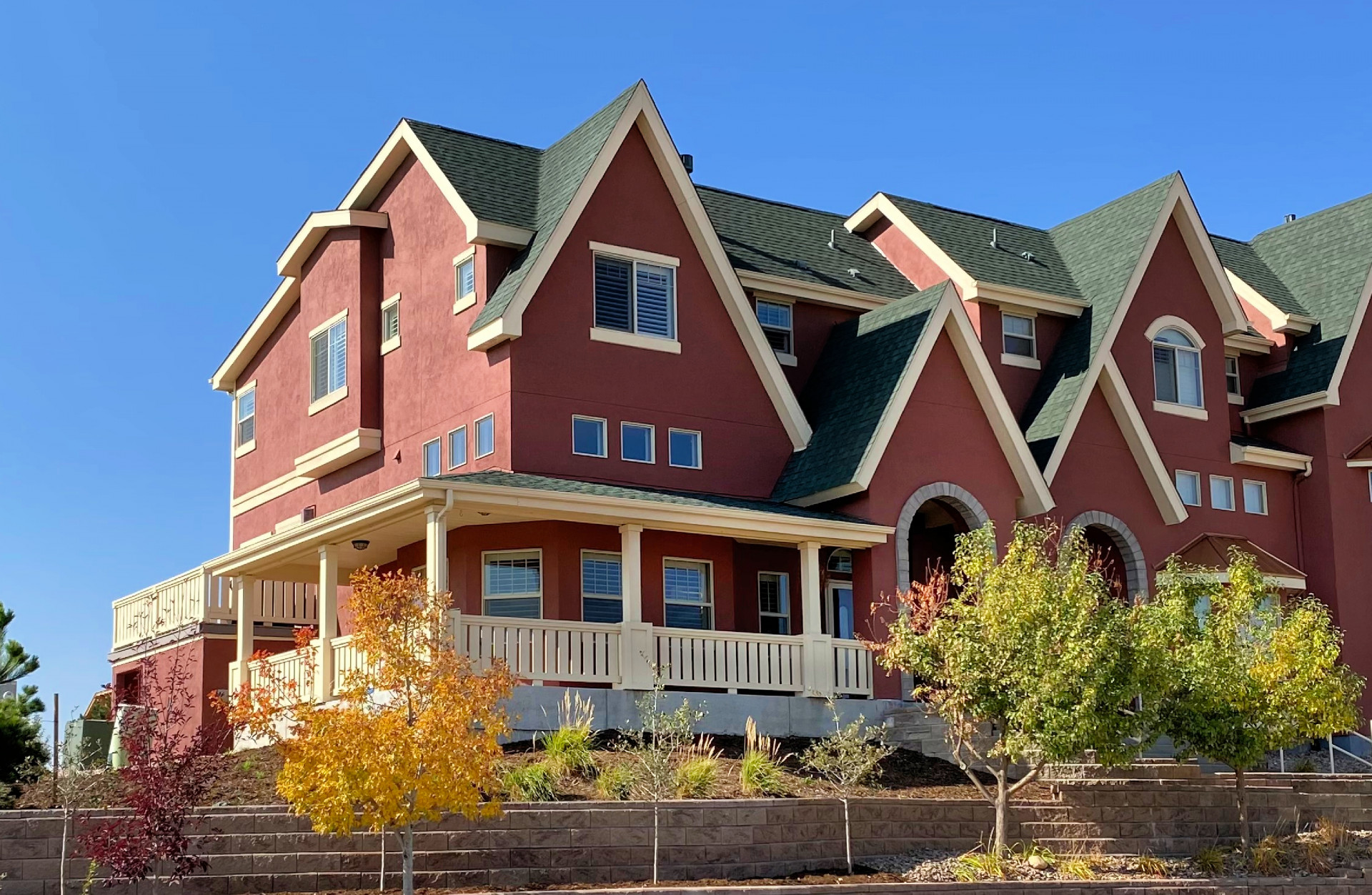 Single Family Home
$420,000
2,059 Sq Ft.  •  3 Beds  •  3 Baths
18348 FRENCH CREEK AVE
PARKER, CO 80134
LOOKING FOR MORE OF OUR SOLD HOMES? CHECK OUT OUR PAST 5 YEAR HISTORY ON OUR ZILLOW PROFILE.
"Just wanted to throw this out there to anyone who needs an agent in the Denver area. Cory Wilks is a magician! We were working with an agent that had a really hard time selling our house and once Cory got his hands on it he was able to get multiple awesome offers in basically the first day it was on the market. His knowledge of the contract process and his ability to navigate the real estate system is unparalleled. I know more real estate agents than most people and this guy truly knows his stuff! Let me know if you want a warm introduction!"
"Cory was outstanding to work with. His wealth of knowledge was a tremendous resource throughout my entire journey of prepping, listing, selling and buying a new home. He was spot on in predicting best time to list as well as what price to list at. His partner, Brandi was tremendously supportive in staging our home, highlighting features to potential buyers and always being available to answer questions and show us properties. We are so thankful to have cultivated a relationship with a dream team who got us into the perfect home!"
I'M READY FOR MY OPTIONS INTERVIEW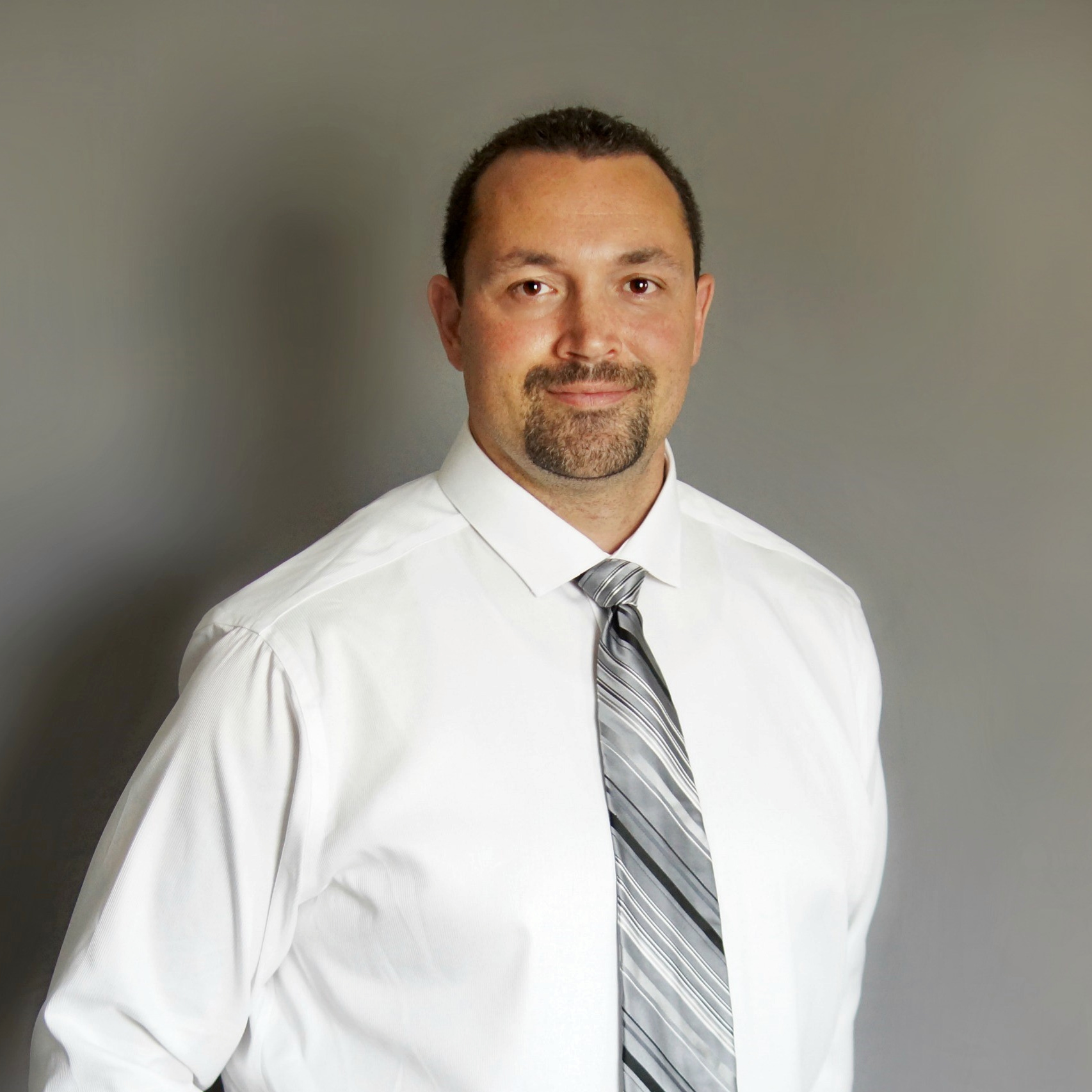 A REALTOR YOU CAN TRUST
With almost 20 years in Real Estate, we have a record of proven success in getting our clients homes sold fast and for top dollar. Now of days there are many choices for Realtors® but we are the only ones in Colorado who are Real Estate consultants, investors, national speakers & Realtors®. We take the stress out of selling your home so you can focus on the next step in your Real Estate journey.
Cory & Brandi Wilks
19590 E. Mainstreet suite 100-5
Parker, Colorado 80138
303-667-9442
720-545-9002
720-545-9003
Nicole@WilksRealEstate.com

Wilks Real Estate is owned by
Synergy Real Estate Team
CO Lic. # EC100038194