We give outstanding service to everyone we work with and our clients are not shy about sharing their experiences working with us. Here are some of our recent testimonials. We are always looking for ways to grow and increase the value we provide to each and every person who hires us.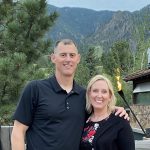 "We had a great experience with Cory and Brandi. They taught us so much about the area, and were very patient while we decided where we wanted to be."
Stephanie M.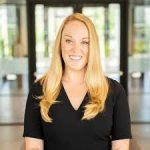 "We worked with Cory and Brandi on the buy side of one of their listings. They are just good people who answer their phones, respond quickly, and honor their word. Cory has a creative and collaborative approach to real estate, with many unique tools to work through any situation. I'd work with them again in a heartbeat."
Peyton F.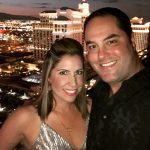 "Cory and Brandi were both amazing to work with. They were full service from when we agreed to list our home through the sale of our home. The process was seamless, and I felt confident they always had our best interests in mind. I highly recommend them to anyone in the market to buy or sell a home. "
Erin R.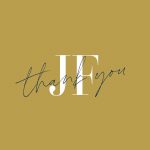 "Cory and Brandi were both very professional, knowledgeable and courteous. I would highly recommend them for anyone looking to buy or sell real estate."
James F.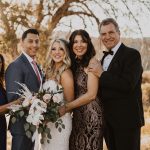 "Cory & Brandi did a fantastic job. Marketing our home (the pictures, brochure, and video was amazing). The strategy was very impressing. But most of all selling our home. Kathy and I have purchased 8 homes and used several different agents, you guys are hands down the best! "
Ralph & Kathy C.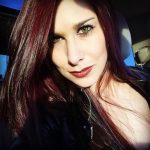 "Cory and Brandi Wilks are such an incredible team, I cannot recommend them enough!! They truly make you feel like you're their top priority at all times and make the process so easy and stress free every step of the way. We both bought and sold with them and they coordinated everything perfectly, getting us top dollar for our home and helping us monitor the progress of our new build over the course of a year. Cory is extremely knowledgeable in every aspect of real estate and Brandi's eye for making our home look beautiful on the market is unmatched! They are truly the best of the best!"
Lindsay S.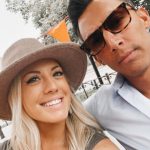 "I cannot recommend Wilks Real Estate enough! In such an extremely stressful and fast-paced market, Cory and Brandi were so on top of everything and made us feel like their top priority every step of the way, as well as keep us in the loop on every step. We appreciate their encouragement and help. Working with them was incredible! They're both so knowledgeable and truly know what they're doing – and do it so well! Thanks, Wilks, for everything!!"
Danielle C.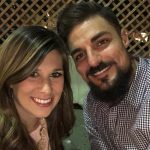 "Cory, Brandi and the entire Wilks Real Estate team have been phenomenal to work with. Their professionalism, kindness and overall expertise made our entire home buying experience simple and painless. Even dealing with the stresses of a new build we never felt nervous or unsure about anything. 10 out of 10, this team will make you their priority."
Dominic S.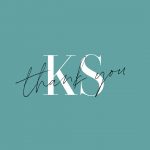 "Cory and the whole team at Wilks Real Estate went above and beyond to find the dream home my family has always wanted. From day one, Cory's professionalism and attention to detail were evident. He worked with me, not only as my agent, but as my friend; my goals became his goals and my expectations were surpassed at every opportunity. Corey has not only earned my trust but also my business for life. If you are thinking about working with someone on your next real estate opportunity, Wilks Real Estate will not disappoint!"
Krzysztof S.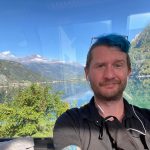 "I'm a first time buyer and I travel every week for work so time to be available to get everything done is limited. Corey and his team nailed me down my property the same week I saw it and took care of all the hoops one must jump through to acquire a home. All I had to do was sign forms on my phone and within two weeks I was a home owner. Couldn't have been easier."
Justin E.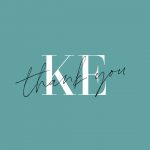 "We our now in our dream home thanks to the hard work that Cory and Brandi did for us! Cory made the home buying process fun and easy which isn't an easy task given the current market. I highly recommend using Cory and Brandi to everyone who is looking for a personalized home buying process."
Kendrick E.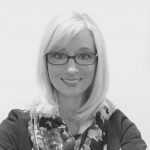 "Cory & Brandi did an amazing job helping me sell my home of 8 years in Parker. It was my first home that I worked very hard to purchase and I cherished every moment spent in it with my son. The time came to close that chapter in my life and the Wilks helped me to in more ways than just sell my home. They become your friends and know what is in your best interest first. Although it was a very difficult and emotional decision to sell, it was the right one. A wonderful new family is now enjoying the home and making new memories of their own! Thank you Cory and Brandi for making it a smooth transition for me and my son."
Krista O.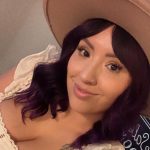 "We decided to work with Cory to help us find and buy our first home. He was very transparent about the home buying process and was extremely knowledgeable that we felt comfortable knowing we had someone that would protect our best interest. He set us up with the Re-Colorado app so we could communicate visually the types of potential homes we were interested in. He made us fully aware of insider knowledge to help us catch those out of sequence homes which is how we were able to get into ours so quickly. He used a rating system and asked us questions about the homes we walked so we could decide if it was the right one or not. When it came time to put in an offer on our house, he was with us every step of the way. He immediately called to walk us through every detail and dates on all contracts before signing. He would update us about any communication he had with the seller's and their agent to help us negotiate. Very satisfied with the outcome of this process. My family and I could not be more excited to have taken the plunge to buy a house that we love and working with Cory made it all possible."
Ashley T.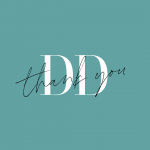 "Very thorough, involved in the whole process, and communicative/receptive. Has multiple licenses which can help guide the process in the various phases from start to finish."
Damien D.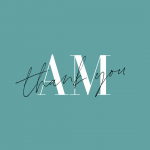 "As a first time homebuyer, Cory made the home buying process a lot easier than what I was expecting. He made sure to understand my needs and what I was seeking. His commitment and dedication to helping me find a home made the process go smoothly, he made sure to educate me along the way, and answered any questions that I had. Cory's dedication and commitment to best assisting his clients is reflected in their satisfaction. Thanks again Cory!!!"
Amer M.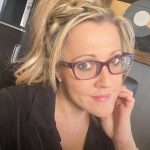 "I can not thank Cory enough for the amount of effort he put in to helping me buy my home!! He's very attentive and knowledgeable. Honestly just an amazing realtor."
Ashlie H.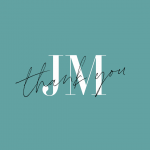 "I could not be happier after working with Cory and Brandi. They made the entire selling process painless and stress free. This team is just a level above anyone else…they created a wonderful website and took professional photos of my home. They are experienced and fought hard to get the best deal and we sold quicker than I could have imagined. On the buying side Cory made it extremely easy to find a great place and his knowledge and guidance were so helpful when walking through the homes. Cory really does seem to know everything when it comes to real estate. As a team they are truly a step above anyone else I've ever worked with and I could not recommend them enough."
Josh M.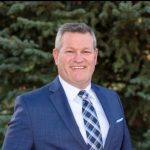 "Cory receives a score of 10 out of 10! I can say this with confidence as I have been a lender for 19 years who has worked with hundreds of real estate agents. Out of all these people, Cory stands head and shoulders above the rest. Between his expertise and personality, you will see why. He has been in real estate for nearly 20 years, but has also been a mortgage broker, appraiser, and is a real estate investor. He truly knows his trade through and through. What I really love about Cory is that he is a real person. He is super likeable, communicates well, and he takes the time to walk his client's through the process, explaining everything. When it comes to negotiating the best offer on your home, he is a genius! Most importantly though, he cares! What I have seen over the years is that Cory always delivers excellence!"
Stephen G.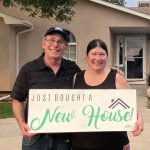 "Cory and Brandi are absolutely wonderful to work with. From our initial meeting to the day of our closing Cory guided us every step of the way. His extensive knowledge of the real estate market, financing options, construction quality and potential issues ensured a smooth and stress-free experience. He was not simply interested in helping us purchase a house, but helped us to focus on exactly what we were looking for in a home. The fact that our new home appraised for thousands more than what we paid is a testament to his comprehensive knowledge of today's market. We would recommend Wilks Real Estate without any reservation."
Richard M.
"Working with Cory and Brandi made my first home buying process a breeze! Cory helped me find the best property for me and had several connections based on his experience and longevity in the business. I'm very grateful to have worked with a team of professionals and I will be working with them for many years to come! Thank you Cory and Brandi!"
Charlie B.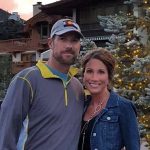 "Absolutely wonderful! Cory really does go over and beyond! Living 3.5 hours from the home being sold, they made the long distance process very enjoyable! I will recommend the Wilks team to anyone and everyone who will listen!"
Rachel L.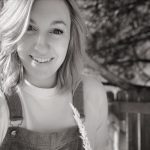 "For the first time home buyers – This was the easiest process! Cory was amazing at guiding us through each step and making us feel confident about our decision. He had our best interest at heart and truly found us what WE had in mind!"
Kailyn W.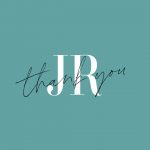 "Cory was awesome about finding my family our first home. He doesn't even live in the same town as us, but he was with us the entire step of the way. The process of buying a home was made easy by him and his wife, they even helped us find a lender with the same friendly helpful service. I would definitely recommend him!!!"
Jeff R.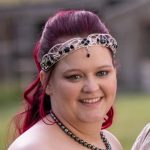 "Cory and Brandi are some of the most amazing people I have ever met. They helped make the process of starting the home search so easy and understandable. Cory was always there to help answer questions and made us feel very comfortable. You will never find better people to help you buy a home. They care more about you than making a sale. They work hard to make sure that you know what you're getting into. Seriously, you'll never fund better people. They will be lifelong friends after working with them."
Melissa R.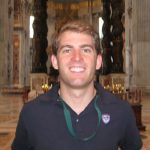 "Cory and Brandi were great to work with on both the buy and sell side. They easily accommodated and worked with our unique circumstances and were successful in getting full asking price and a lease back on the sale of our house in the middle of COVID-19!"
Mike B.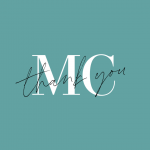 "What impressed me the most was how on top of everything Cory and Brandi were with emails. What I most appreciated working with them was the best brochure. The biggest impact they had was that they got the house sold!"
Marcus C.
"I was most impressed by Cory and Brandi's professionalism and knowledge. Brandi did an excellent job with the photos and brochure. The biggest impact Cory and Brandi had was selling our house. Thank you both for all you did for us!"
Diana C.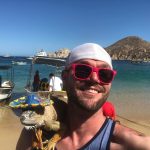 "Just wanted to throw this out there to anyone who needs an agent in the Denver area. Cory Wilks is a magician! We were working with an agent that had a really hard time selling our house and once Cory got his hands on it he was able to get multiple awesome offers in basically the first day it was on the market. His knowledge of the contract process and his ability to navigate the real estate system is unparalleled. I know more real estate agents than most people and this guy truly knows his stuff! Let me know if you want a warm introduction!"
Caleb M.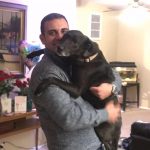 "Cory and Brandi helped me buy my first house, definitely recommend Cory Wilks to anyone looking to buy or sell in this crazy competitive market."
Mike V.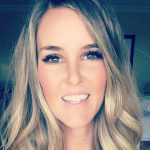 "I have sold and purchased homes through Wilks Real Estate and have had an amazing experience every time. I was pleased with their support and attention to details so much so that I have referred friends and family members. Wilks Real Estate even took on a large and emotional project of selling my grandfather's house after he passed. An amazing husband and wife duo that know all the tips and tricks around real estate and more importantly, care about their clients."
Christie H.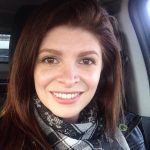 "These two are a dynamite team! They love what they do and when you work with them you feel like family. They work fast and they have a real talent when it comes to creating a wish list. I had no idea what was really important to me until we met and started looking at houses. They listened to all my comments as we toured and shopped and had a great system to help me hone in on what it was that will make me fall in love with my new home every day. I love working with them!"
Michelle S.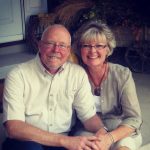 "Cory was/is my hero! He guided us through the selling of my Dad's home after his passing. In a truly difficult and emotional time in my life, he made the process easy and stress free. He negotiated for the best deal in a professional and courteous manner and is an expert in his field. His team made it a seamless process. I highly recommend Cory and his team! THANK YOU, Cory for all you did for us – you truly are the BEST!"
Lori H.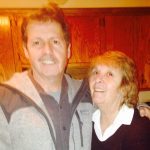 "Cory made me feel at ease with his ideas for setting the house up, such a staging and knowing which items to remove from the home or leaving in the home. He is a very good communicator so he was able to speak to the buying agent and appraiser with respect to value because he understands the market better than a lot of agents that I had spoken with. We ended up with a much higher equity amount ($22,000) than we originally anticipated. If you want an agent that is extraordinarily faithful, honest and knowledgable then have a conversation with him one on one. Cory and Brandi have a committment to excellence!"
Jim L.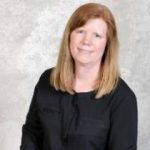 "Cory was very helpful in working with my property and taking over these responsibilities as I had tenants in the property. He interfaced with the tenants and took care of scheduling repairs, taking photos, and setting up showings. He also gave great advice regarding pricing the property appropriately. he was very reassuring and has a calming presence. Cory did an excellent job. I felt he had my back throughout the process. He was available and explained everything that was happening. He is dependable, responsible, hard working and a great communicator."
Sheila H.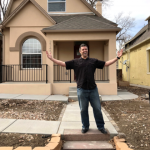 "Cory was friendly in his demeanor and enthusiastic in identifying, finding and showing multiple options of potential houses and condos that were personally suited to my tastes, geographical areas and budget. He understood my end goal in acquiring a property and stuck to the vision I laid out to him, with surprisingly good results. Cory is very knowledgeable about the geographic real-estate areas we looked for homes in, as well as the financing and closing process. Cory has a calm demeanor and never made me feel pressured to make a hasty decision on purchasing my home. Lastly, Cory was resourceful in providing me lenders, inspectors, and other resources pertinent to the home buying process."
Rodney G.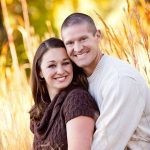 "Cory & Brandi – Thank you for being such amazing friends! We are so blessed to have you all in our lives! Thank you for your time and expertise as our Realtors. We could not have asked for a better experience. Thanks for the journey!"
Adam & Kristin F.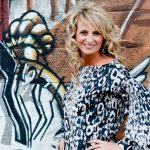 "Cory was very knowledgeable and full of information when it came to 1031 exchanges and what we potentially needed to save money. Brandi is great and always supportive and ready to help! I would totally recommend this team!

Andrea H.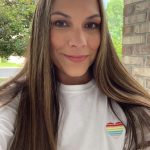 "Cory was outstanding to work with. His wealth of knowledge was a tremendous resource throughout my entire journey of prepping, listing, selling and buying a new home. He was spot on in predicting best time to list as well as what price to list at. His partner, Brandi was tremendously supportive in staging our home, highlighting features to potential buyers and always being available to answer questions and show us properties. We are so thankful to have cultivated a relationship with a dream team who got us into the perfect home!"
Amber R.
"I just want to thank you again for the hard work and patience. You made the experience of selling my beloved home so much easier then I thought it would be. Your tenacity and expertise enabled me to sell my house in less then 24 hours after you listed it. Thank you again and I will be referring you to anyone I hear about that is planning on selling their home. They couldn't find a better realtor then you!"
Jaci C.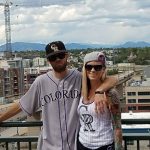 "We were referred to Cory and Brandi by a mutual friend. Our lease was expiring in a few months and didnt want to keep renting but weren't sure where to start. We then scheduled an appointment with them and they made us feel at ease with our decision to buy They described the process from beginning to end since we were first time home buyers and had no idea of what all was involved. They were very receptive and understanding to our wants and needs and we truly felt like we were in great hands. From the first meeting through closing, it was a great experience and I'd refer anyone I know to Cory or Brandi for any real estate deals."
Nick S.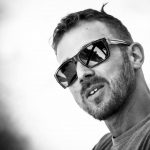 "I had the opportunity to use the Wilks Team to purchase my second home. The team uses a strategy to help determine the buyers wants and desires with a property They call it their discovery tour. During this tour you visit multiple houses and get a chance to discover what you really like in homes and also question what you had really that you had wanted prior to seeing a bunch of homes. This really helped me identify what I was looking for and narrow it down. One of the benefits of working with a small team is that they entirely rely on word of mouth business and take you as the customer very seriously Cory has been in the Denver Real Estate market for a long time and really understands all the different communities around Denver. He also was/ is a certified appraiser so he knows what houses should be priced at. He also fixes and flips homes on his own, so he can quickly identify issues with a house that the buyer needs to understand. The home I ended up with is amazing and I love it. Like any house there are things that need some work (as it isn't new), but thats part of what it takes to own a home. My experience was nearly all positive. The only negative thing I can say is the Denver real estate market is exploding and the cost to purchase a home have come way up over the past few years (and that doesn't have anything to do with the Wilks team). Be prepared to have an amazing lender (the team has a few options, I reviewed both and Brian Pintar (NHM lending) was the way to go or me) that can move extremely fast, and have your finger on the trigger if you find a place you love. Also, understand that in today's market sellers get multiple offers, so don't come in the door with a lowball offer, as you won't get your home that way Thanks again Wilks Team."

Ryan I.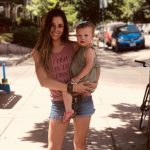 "Thank you Brandi! You and Cory are really amazing and I can't say it enough. I truly appreciate you both helping us through this whole process. You really have our best interest at heart."
Lauren W.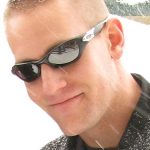 "Great team, great experience! Solid Work. I have used them to sell 2 homes and buy 2 homes and have loved every second of working with them. Cory got top dollar for both my homes and got me under contract within a week on both of them. When I bought my recent home, he negotiated a great price for me and worked out all the details perfectly. I will continue to use them and highly recommend them to anyone considering buying or selling a home!"

Tim Z.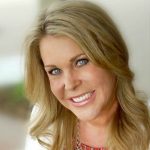 "Cory and Brandi are an amazing team!! This is really a one stop shop for anyone looking to buy or sell a property or both. I would highly recommend them!"
Jennifer W.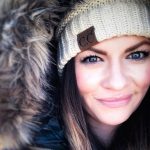 "Wilks Real Estate is incredible. Professionalism meets personal at its best. Great hands to be in"
Morgan O.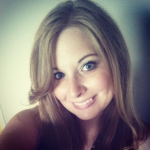 "It is always a pleasure working with Cory & Brandi. They are patient in answering all my questions and ensure I understand their answers. I look forward to working with them again in the future."

Tammy H.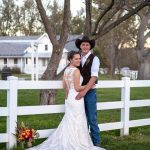 "We loved our experience with Cory & Brandi. Throughout the whole process of buying our house they were there to answer any questions we had along the way."

Kayla H.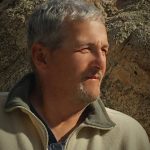 "Cory and Brandi are very committed into helping families finding their dream home for their families. They care of all aspects of the process and are willing to make the experience wonderful."

David H.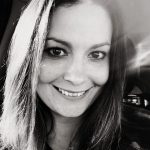 "You guys and your company rocks! I am so happy to be a part of such a great, supportive, family friendly company. Looking forward to working and seeing ya'll throughout the future!"

Melissa M.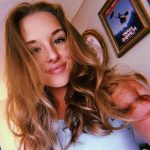 "You guys are amazing! Thank you for all your help in our house hunting!"

Jordan M.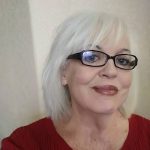 "Cory & Brandi are always top notch with Excellent Marketing! They helped me buy my home and did it was ease and were very understanding in explaining the details to me along the way. Wilks Real Estate Rocks!"

Diana W.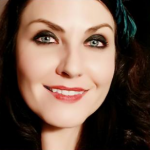 "The BEST real estate team! Intuitive, savvy, and kind. Makes you feel like family!"

Shannon M.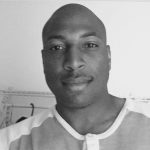 "Wilks Real Estate crew truly are honest honorable people. Not only are they knowledgeable, but extremely hard working."

Scott O.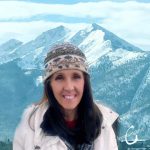 "Professionalism and inclusive representation for all your Real Estate needs. You cannot do better then Wilks Real Estate!"

Christine H.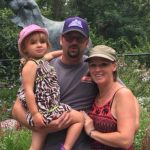 "The Wilks Real Estate team is the absolute best. We had an amazing experience getting exactly what we wanted. I will definitely be recommending them to everyone I know."

Troy S.
At one of our recent annual client appreciation events, our clients had even more to say about their experiences working with Wilks Real Estate.
Cory & Brandi Wilks
Owners | Realtors
720-545-9001 Cory
720-545-9002 Brandi
720-545-9003 Nicole
Nicole@WilksRealEstate.com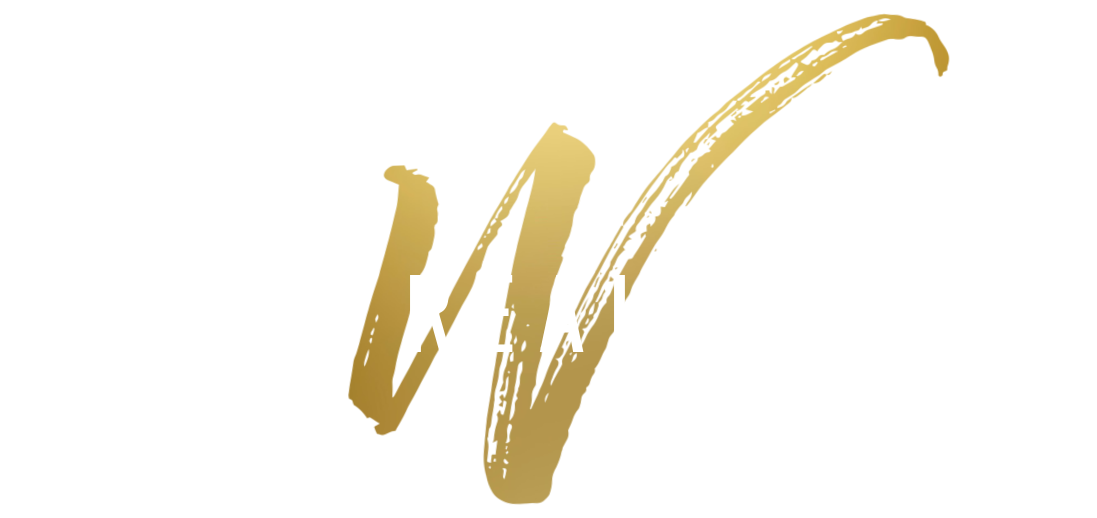 Wilks Real Estate
19590 E. Mainstreet suite 100-1
Parker, Colorado 80138
CO Lic. # EC100038194